Millenicom Internet Service
Choose our Hotspot below or we can send you a SIM to use with your own compatible hotspot or tablet.
ZTE Z-917 Mobile Hotspot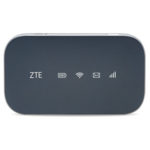 Your travels take you to blissful locales far and wide. There is a trade-off though: no connectivity. The solution is the ZTE Falcon Z-917, surf the internet on the go, uniquely built for blazing fast speeds even at a distance, even while you travel, even if your location is built with frequency-blocking materials. We like to call it the Millenicom Falcon.
Technical specifications can be found here.
Millenicom Data Plans come with:
Equipment purchase may be unnecessary, we supply the SIM
No Contract
No Taxes or Fees

LTE data usable throughout the US, Canada, Mexico and Europe

Unlimited Non-LTE data in the US, Canada, Mexico and in 140+ countries
Unlimited Movies … doesn't use your LTE data: watch Netflix, HBO, ESPN, YouTube and more
Unlimited Music … doesn't use your LTE data: enjoy Pandora, Spotify, Apple Music and more

Rollover Data: beginning with the first full month of service, all unused LTE data rolls over to the next month, up to 20GB/year
During congestion the top 3% of data users (>26GB) may experience reduced speeds.
Ultimate Solutions
Need another solution?  Check out our Ultimate LTE plan and compatible device options.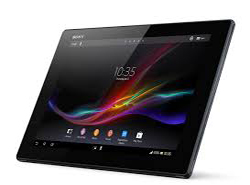 Ultimate LTE Plan: Lightning fast LTE speeds plus you can use the hotspot feature of your compatible tablet, USB mobile broadband device or SIM enabled laptop to share the connection.
Note: The hotspot feature of devices noted above allow connected devices to stream at 512kbps. For an additional $25/month fee that ability will allow all connected devices to stream at LTE speeds.
This plan will not function with hotspots or any data first device such as our ZTE Z-917.
During congestion the top 3% of data users (>26GB) may experience reduced speeds.
Huawei E3276 USB Modem
The World's first LTE Cat4 USB Stick that allows download speeds of over 100Mbps.  It features a SD Micro card slot, external antenna ports and compact for easy travel and powerful enough to deliver the speeds you need.
Receiver diversity so it picks up the best of 2 signals to deliver better quality enhancing your connection experience.
Frequencies Supported:
LTE FDD BAND 1, 2, 4, 5, 12, 17 WCDMA FDD Band I, II, IV, V GSM 700A, 800, 850, 900,1800,1900 HSDPA, HSUPA