Millenicom Internet Service
Millenicom offers two types of Internet plans:
Data Plans which offer a specific amount of LTE data, from 2GB to 22GB  (and as a bonus, unlimited non-LTE when that data is exhausted) and can be used with any compatible equipment as well as a hotspot device.  
The Ultimate Plan which allows for unlimited LTE data (though in congested areas during high traffic times, using over 30GB of combined data will cause users to be shifted to non-LTE until the traffic eases off) but can only be used with a smartphone, tablet or USB device. More exciting information about the plans is listed below …
ZTE Z-917 Mobile Hotspot
Choose our Hotspot below or we can send you a SIM to use with your own compatible hotspot or tablet.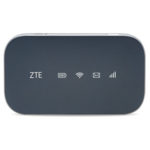 Your travels take you to blissful locales far and wide. There is a trade-off though: no connectivity. The solution is the ZTE Falcon Z-917, surf the internet on the go, uniquely built for blazing fast speeds even at a distance, even while you travel, even if your location is built with frequency-blocking materials. We like to call it the Millenicom Falcon.
Technical specifications can be found here.
Millenicom Data Plans come with:
Equipment purchase may be unnecessary, we supply the SIM
No Contract
No Taxes or Fees

LTE data usable throughout the US, Canada, Mexico and Europe

Unlimited Non-LTE data in the US, Canada, Mexico and in 140+ countries
Unlimited Movies … doesn't use your LTE data: watch Netflix, HBO, ESPN, YouTube and more
Unlimited Music … doesn't use your LTE data: enjoy Pandora, Spotify, Apple Music and more

Rollover Data: beginning with the first full month of service, all unused LTE data rolls over to the next month, up to 20GB/year
During congestion the top 3% of data users (>30GB) may experience reduced speeds.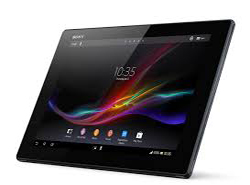 Ultimate LTE Plan: Lightning fast LTE speeds plus you can use the hotspot feature of your compatible tablet, USB mobile broadband device or SIM enabled laptop to share the connection.  No limits on data however, users over 30GB combined data use will experience slower speeds during high traffic times on the tower.
Note: The hotspot feature of devices noted above allow connected devices to stream at 512kbps. For an additional $25/month fee that ability will allow all connected devices to stream at LTE speeds.
This plan will not function with hotspots or any data first device such as our ZTE Z-917.
During congestion the top 3% of data users (>30GB) may experience reduced speeds.
Huawei E3276 USB Modem
The World's first LTE Cat4 USB Stick that allows download speeds of over 100Mbps.  It features a SD Micro card slot, external antenna ports and compact for easy travel and powerful enough to deliver the speeds you need.
Receiver diversity so it picks up the best of 2 signals to deliver better quality enhancing your connection experience.
Frequencies Supported:
LTE FDD BAND 1, 2, 4, 5, 12, 17 WCDMA FDD Band I, II, IV, V GSM 700A, 800, 850, 900,1800,1900 HSDPA, HSUPA
The Huawei 3276s and Cradlepoint MBR 1200b
The Ultimate Bundle is the perfect solution for the Ultimate LTE Plan. It allows for all the benefits of the Ultimate LTE Plan to be networked throughout your home, office, recreational vehicle, temporary or permanent command center or any mobile network. This is what you've been looking for, and now you have it.
Note: Cradlepoint "A Stock", not factory sealed but guaranteed