Millenicom: 21st Century internet
Millenicom offers blazing fast service, unlimited data plans, and next-gen technology perfectly suited for today's needs: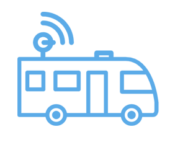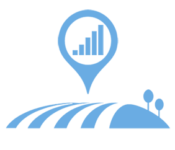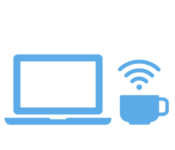 Millenicom Internet Service
Millenicom offers two types of Internet plans:
The Ultimate Plan which allows for unlimited LTE data (though in congested areas during high traffic times, using over 50GB of combined data will cause users to be shifted to non-LTE until the traffic eases off).
Data Plans which offer a specific amount of LTE data, from 2GB to 22GB  (and as a bonus, unlimited non-LTE when that data is exhausted) and can be used with any compatible equipment as well as a hotspot device.
Lightning fast LTE speeds
LTE speeds throughout the US, Canada and Mexico
Purchase of the Ultimate Plan may require Unlimited Premium Streaming feature to be added
Use the hotspot feature of your compatible smartphone, tablet, USB mobile broadband device or SIM enabled laptop to share the connection
Unlimited Movies … using the approved apps
Unlimited Music … using the approved apps
Unlimited Data … no need to add data
Premium Streaming feature is included when you purchase the Ultimate Plan with the Mofi 4500
Note: Use of the Ultimate Plan with smartphones and tablets allow those devices to stream at LTE speeds. However,  sharing that connection is limited to 512kbps unless the Premium Streaming feature is added. The Premium Streaming feature is an additional $25/month and allows all connected devices to stream at LTE speeds. This plan will not function with regular hotspots such as our ZTE Z-917. During congestion users over 50GB may experience reduced speeds.
Millenicom Data Plans come with:
Equipment purchase may be unnecessary, we supply the SIM
No Contract
No Taxes or Fees

LTE speeds throughout the US, Canada and Mexico

Unlimited Non-LTE data in the US, Canada, Mexico and in 190+ countries
Unlimited Movies … doesn't use your LTE data: watch Netflix, HBO, ESPN, YouTube and more
Unlimited Music … doesn't use your LTE data: enjoy Pandora, Spotify, Apple Music and more
Rollover Data: beginning with the first full month of service, all unused LTE data rolls over to the next month, up to 20GB/year
During congestion the top 3% of data users (>50GB) may experience reduced speeds.
Equipment to use with our service is conveniently offered here.  Use your own compatible device or purchase one of ours.  Select the details button for their specifications and purchasing options.  The Ultimate Plan requires specific device types in order to enjoy our service. Note: Though we do not require internet devices be ordered from us we do recommend the models listed on our site.  They have  proven to be the best choice giving optimal performance with our service.
Additional equipment to compliment as well as assist our internet service devices are also available.